The 3rd off-line meeting in Fukuoka
Organized by Takumi Suidu.
---
Place:Takumi's room in Fukuoka Japan.
Date&Time:3 Nov. 1999. 10AM-3PM
At that time, we enjoyed so happy and unique time
with many 8-Bits hardwares and some other-bits one.
PC engine, MegaDrive,Famicom,SEGA Mark3,PC-FX and some NOT-LICENCED hard as NORITOL
(Its looking are as same as Playstation,But It Runs only Famicom carts)
---
Pics
---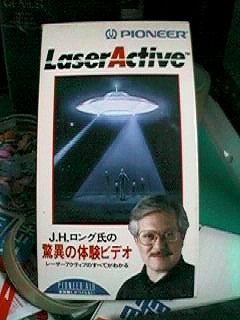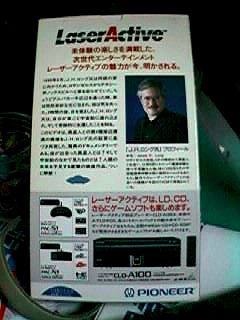 Videotape "Amazing introducing to LaserActive world"
Promotional Use only.
If you watched TV-drama as "X-files" or "UFOs are now beside yours",
You couldn't but make laugh.
Keep them in YOUR EYES ONLY.
NO COPY!
owner:Takumi Suidu
---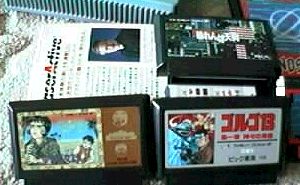 RARE-and-Cult Famicom softs
Touhou-kenbun-roku,Golgo-13,Abarenbou-tengu and Mind-seeker.
Owner:XVI and MST
---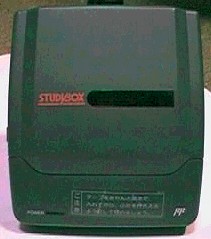 Study box
It is a tape-data-recorder for Famicom
to study English with your Famicom.
Distributed by Hukutake-shoten(Benesse).
---

For Family Basic
Nintendo Data Recorder
owner:DaiRGV
---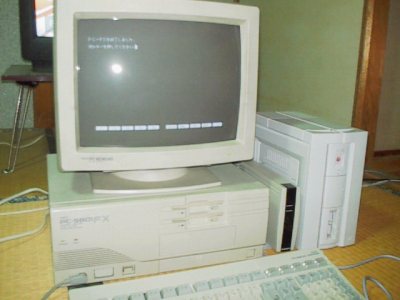 PC-FXGA+PC9801FX+PC-FX SCSI unit+PC-FX
owner:YU-SHA FX
---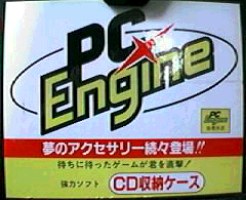 Stock box for PC engine softs.
(You don't have to buy it,
because ALL PC engine cases are designed as same as Compact Disk cases)
owner:DaiRGV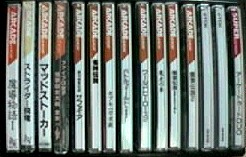 ALL-softs for Arcade cards.
Owner:DaiRGV
---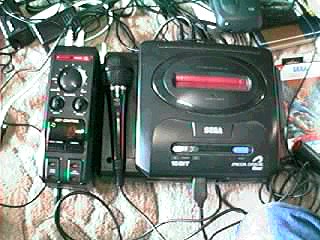 MEGA KARAOKE sets
owner:DaiRGV
---
GO:eoffrepo
GO:epceindex